Autogen is an automatic level creator in Soundodger+. After selecting the mode, it will ask you to insert a song, and will base the level off of the length and sound of the song. It is widely accepted as being one of the weakest elements of the game.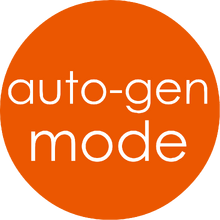 Zen Mode
Edit
Zen Mode is a mode that allows you to pass through bullets un-affected. The option appears after completing a level regardless of what score the player got. However, this mode is used only as practice and showing off user levels, as your progress will not be displayed or counted on the menu. Steam achievements cannot be earned from zen mode either.
Ad blocker interference detected!
Wikia is a free-to-use site that makes money from advertising. We have a modified experience for viewers using ad blockers

Wikia is not accessible if you've made further modifications. Remove the custom ad blocker rule(s) and the page will load as expected.